The Pulmonary Biobank Consortium CIBERES (PBC) is a nonprofit biobank network structure whose activity is advised by external committees, whose aims is facilitate the translational research in the field of Respiratory Diseases and related, with the objective of improving the diagnosis and treatment, providing quality samples and associated clinical data to national and international researchers.
CIBERER Biobank (CBK) is a public-non-profit-making biobank set up by the Center for Biomedical Network Research on Rare Diseases (CIBERER). The CBK centralizes the reception of high quality human samples connected with rare diseases in Spain.
The CIBER-CNB/CSIC unit comprises a molecular biology laboratory, where new animal models are designed and generated, and two central facilities for phenotyping purposes, one for Histology and one for the Cryopreservation of Mouse Embryos.
The Neurobiology of Hearing group/Non-Invasive Neurofunctional Evaluation facility (IIBAS-CSIC & CIBERER) supports in vivo auditory research by providing access to state-of-the-art equipment, expertise, training, and phenotyping services in laboratory animals.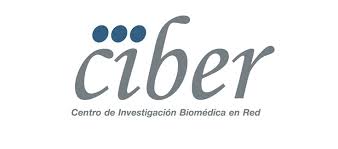 Nombre y apellidos responsable
Coordinación Plataforma Biobanco Pulmonar CIBERES Hospital Universitari Son Espases (HUSE) Mòdul I, planta -1 BIOBANCOS. Ctra. Valldemossa 79, 07010, Palma de Mallorca - 7010 Baleares